Best Wedding Limousines and Wedding Cars Blackburn Service
At Bookerlimo Blackburn we present to you a range of the highest luxury modern, classic and vintage wedding cars and limousines in the world at a cheap price, so that your special day is perfect.
Bookerlimo have been providing special wedding cars Blackburn for over 15 years. From brides and grooms in vintage style wedding cars to bridesmaids, family members and other wedding guests in modern wedding limousines with our amazing wedding limo hire service. We provide the highest level of modern and classic wedding car hire in Blackburn at cheap prices so you don't have to worry about where you spend every penny. 
Our fleet of classic wedding cars and wedding limos range from vintage Rolls Royce Phantom wedding cars to hummer wedding limousines providing you with loads of choice perfect for your day and your guests. We even offer a white E Class Mercedes wedding car for a more modern style. 
Bookerlimo have built an excellent wedding car and limo hire reputation from customers all over Lancashire and the North West, not just Blackburn. Each of our customers have given us great reviews that are unmatched by any other wedding car hire service in Blackburn. Our service has been reviewed 5 stars every time as we only provide a luxury wedding car and limo hire service from start to finish. Our outstanding and professional chauffeurs are friendly and never let a customer down. Our customer's satisfaction is our motivation and we try to meet every request that a customer may have. We understand the needs that you may have for your wedding so we make sure that we do our bit to make your special wedding car hire Blackburn and limo hire Lancashire unique.
We cater for your needs so if you need specific ribbons to specific travel requests we have it all. Don't forget our complimentary bubbly that we have on board every one of our wedding cars available.
Check out just one of our amazing customer reviews below!
Rose, G.
"Booked them yesterday. Wow !! Professional and courteous. My daughter and her friend were very happy with their special wedding cars. Turned up to us in Blackburn on time and took them to the venue in a stunning wedding car. Excellent service"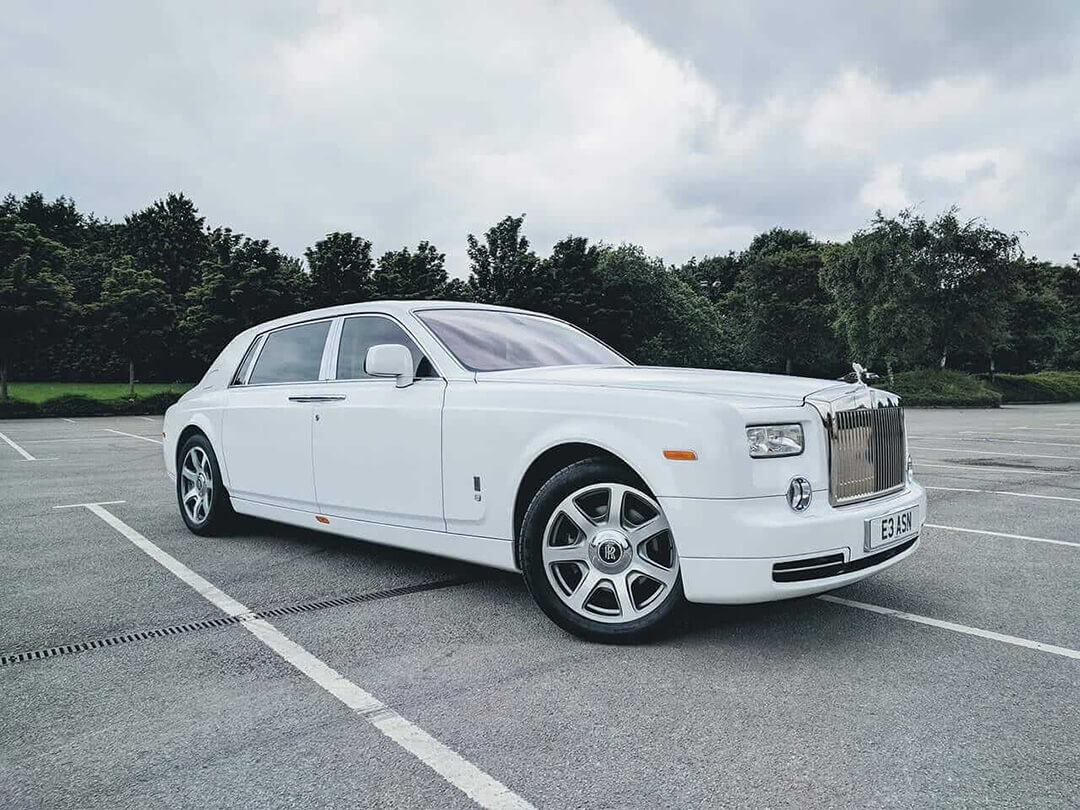 We know how important it is that your experience be perfect in every way. we take great care to ensure our fleet is in excellent condition.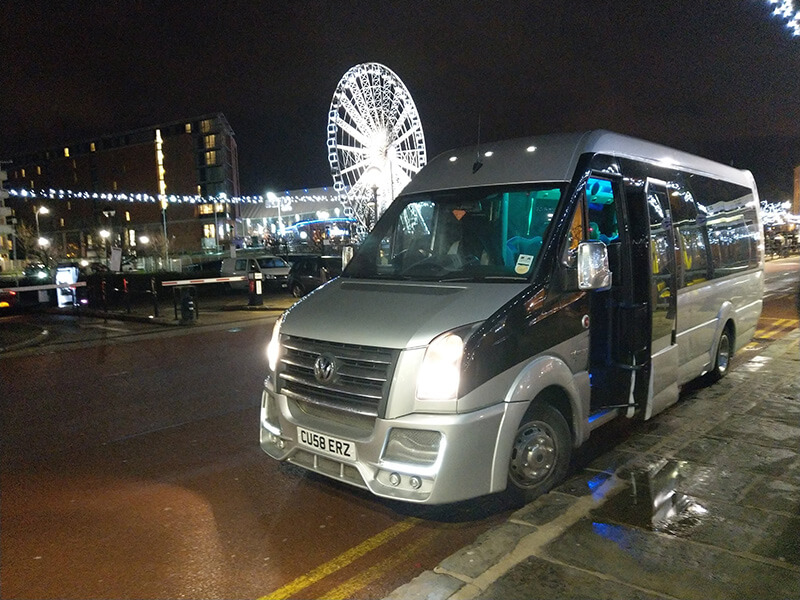 We are pleased to offer the nicest party buses available Amazing  Starfleet 16 Seater Party Limousine buses.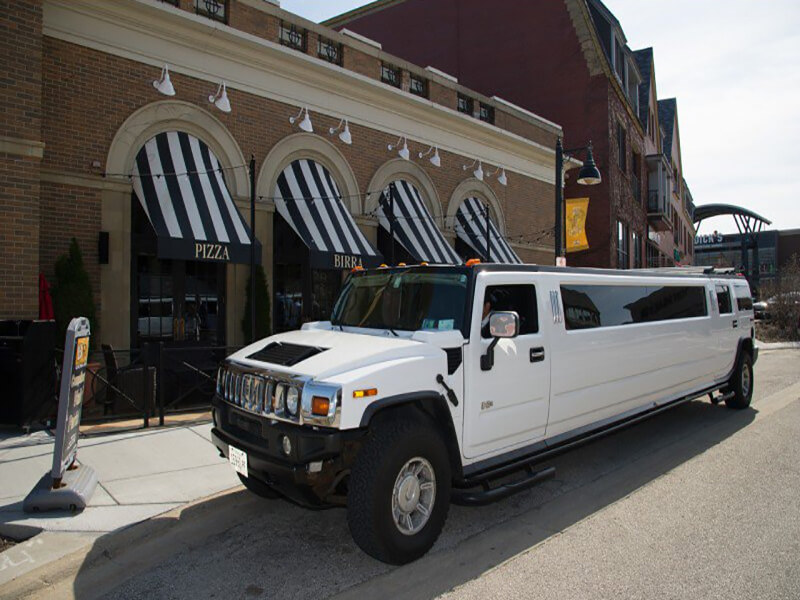 These fantastic 4×4 Hummerstyle Limousines can carry up to 13 passengers in comfort and style.
The Chrysler Limousine or as it is otherwise known the Baby Bentley Stretch Limousine carries up to 8 Passengers.
Cheap Wedding Car Hire Prices Blackburn
We know that a wedding can be expensive and you can be saving years before you manage to get it all going. However, the travel should not have to leave you saving longer or empty pocketed! Our cheap wedding car hire prices are unbeatable whilst still giving you the same service a millionaire would get.

Our cheap wedding car in Blackburn still give you the same experience as the best wedding car hire companies in the world. Why's that? Because we have the best chauffeurs coupled with the best fleet of wedding cars we could possibly offer, giving us the best wedding cars for hire in Blackburn and Lancashire. From Rolls Royce Phantom wedding cars to Baby Bentley wedding limos, and classic wedding cars, we have it all.
Wedding Cars Fleet
Rolls Royce Hire Blackburn – Our Rolls Royce Phantom are one of our most loved wedding cars to hire in Blackburn, Lancashire.This elegant, classic and beautiful wedding car is a popular choice for many weddings and is a perfect way to travel the bride and groom as well as family and friends to your wedding event. The Rolls Royce Phantom for hire in Blackburn is one of our special wedding cars including complimentary bubbly and a smooth, luxurious drive.

E Class Mercedes Wedding Car Hire – The Mercedes E Class is a unique choice for many weddings who prefer a smaller yet modern look for their special day. Decorated with ribbons, a white shiny body and leather interior, this vehicle feels welcomed to our fleet of wedding cars.

Wedding Hummer Limo Hire – A popular choice across all kinds of limo hire, the hummer limousine in white looks the part whilst chauffeuring the entire family and close friends to the wedding venue. Fitting up to 13 passengers, a great surround sound speaker system, complimentary bubbly and extremely comfortable yet luxurious interior, the hummer limo is a great choice for larger groups.

Baby Bentley Limo Hire Blackburn – Like the hummer limo, the Chrysler Baby Bentley limo for hire offers a more elegant look compared to our hummer and still holds up to 8 passengers. If you want to make your wedding perfect with luxurious transportation whilst still getting the family and friend to the venue, then the Baby Bentley limo for hire in Blackburn is the choice for you.

Range Rover Evoque Wedding Car Hire – You may think that this is a bit of a weird choice, it's not. With a beautiful white body paint and decorated with wedding ribbons, the Range Rover Evoque definitely looks the part for any style of wedding. If you want a more unique method of transport, then this is the wedding car you should choose to hire in Blackburn and Lancashire today.

Remember, all of our wedding cars are decorated with your colour choice of ribbon as well as a bottle of champagne on board to settle any nerves and let the good times roll!
Wedding Car Hire Blackburn Lancashire and Beyond
We do not only provide wedding car hire in Blackburn, we serve the entire of Lancashire and the North West. We know that your choice of venue may not be in Blackburn itself, so we can cater for a trip outside of blackburn in your chosen wedding car(s) or limousine(s).
About Bookerlimo
We have been operating wedding limos and wedding cars in Blackburn and Lancashire for over 15 years. Our chauffeurs have grown experienced for any situation and the professionalism to help make your day perfect. Our fleet has continued to grow so if you don't see your choice of wedding car here, feel free to get in contact to ask about what wedding cars we have available as we are able to cater for everyone.
WE PROVIDE LIMOUSINE HIRE FOR ALL OCCASIONS, ANYWHERE AND ANYTIME!
WE PROVIDE OUR LIMOUSINE HIRE THROUGHOUT THE NORTHWEST.
CALL US TODAY FOR A FRIENDLY CHAT
TEL: 07976 703705
OR 0161 217 9760